Effective:

Jun 2, 2019

to

Jun 29, 2019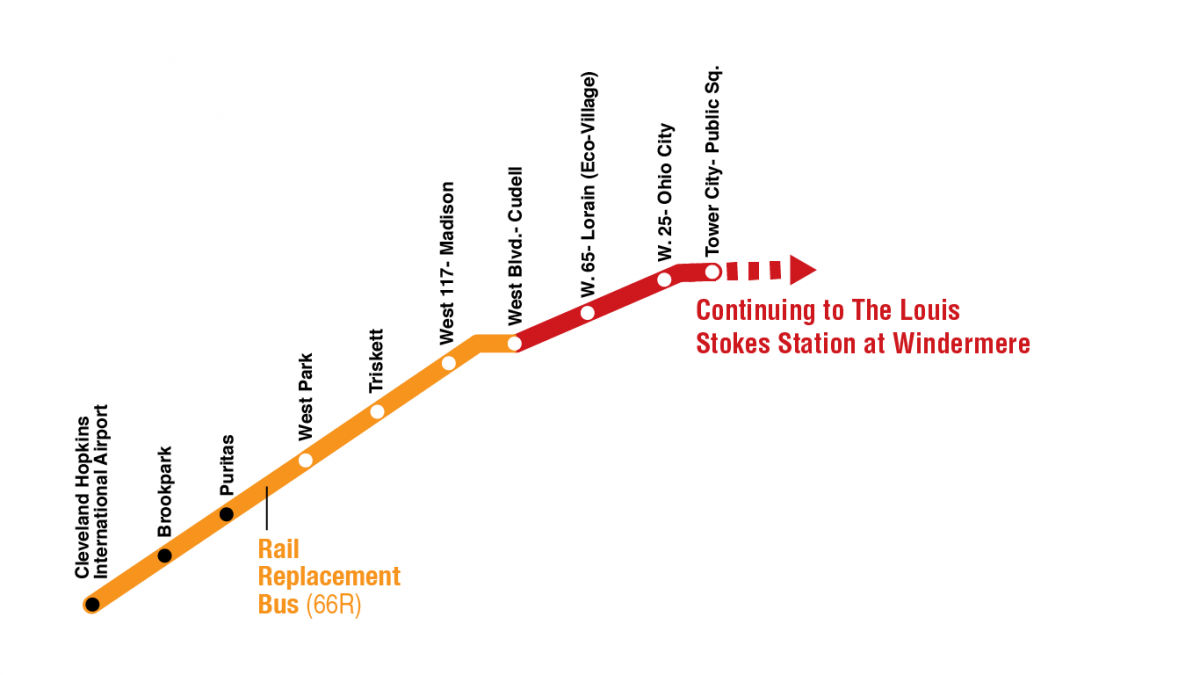 From June 2, 2019 until the end of service Saturday, June 29, 2019, Red LIne rail service between West Blvd.-Cudell and Cleveland Hopkins International Airport will be replaced with 66R buses due to construction and track work.
At the Airport: The 66R stop is located in the Limo Lot between the Terminal and the Smart Parking Garage.
At W. 117: The bus will stop at the #78 stop on W. 117th St. and will not pull into the station. This is due to construction on Madison Ave.
At West Blvd: The bus will pull in and stop in front of the station.
Regular Red Line rail service will operate between West Blvd. and Windermere during this time.
Please visit the Red Line page for updates on the schedule.
RTA apologizes for the inconvenience as we make these necessary improvements.
Routes